Welcome to Amco Products
Precision Injection Moulding


Amco Products has been injection moulding since 1977 producing and supplying quality injection moulded components for the UK T.V. and audio industry. We currently supply an extensive range of components in and around Europe as well as several worldwide for companies such as Tesco's, Sainsbury's, Nike, Boots Chemist and Bentley Motors.

Amco prides itself on its ability to produce moulding tools faster and more efficiently than any of our UK competitors while maintaining the highest standards of quality and keeping costs inline or lower than with those in China or Eastern Europe.

On a 24 hour, 7 days a week basis, we ensure that production and turnaround times are kept to a bare minimum.


Using a wide variety of machines, we have now expanded into producing components for commercial retail outlets, the automotive industry and various other areas of the market.
As the demand for quality moulding's increase we hope to expand on this ever changing market and bring to realisation several innovative ideas and projects and move into unexplored areas.


Amco is a ISO accredited company, conforming to ISO 9001 ensuring the highest standards of quality and accountability.

This site not only shows you what we have accomplished in the past, but what we may also achieve for you in the future.

Amco Products produce a wide range of Speaker Accessories Including Port Tubes, Plugs & Bungs!


Click to download our PDF Brochure on Port Tube sizes

If its Plastic Injection Moulding's you require Amco Products has it covered!
Precision Injection Mouldings : Plastic Parts : Mold Tooling : Port Tubes : Heat Bending for point of display is one of our specialitys : Pad Printing : Rapid Prototyping : Injection Mould Tools : Royston Hertfordshire Bedfordshire Cambridgeshire and UK : Polycarbonate is our speciality : One of the fastest and cheapest Injection Moulding Companies in the UK : Try us and you will see for yourselves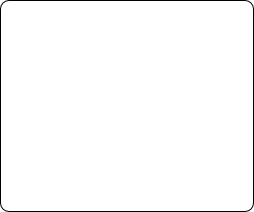 Amco Products Ltd
Unit 5 Orchard Road
Royston
Hertfordshire
SG8 5HD
Tel: 01763 242040
Fax: 01763 245505